Keeping up with oil changes is one of the easiest ways to keep your vehicle running like new. However, did you know that you have options when it comes to choosing which oil will work best in your vehicle?
If you've never heard of the differences between synthetic and conventional oil, our team at Genesis of Doylestown is here to tell you more. Learn which of these is the better choice to keep your car, truck, or SUV running around Doylestown, Chalfont, and Warrington for years to come.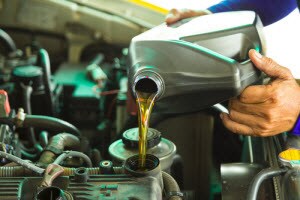 If you would like to schedule an oil change, make an appointment here!
Synthetic vs Conventional Oil: What's the Difference?
There are several big differences between synthetic and conventional oils. In many cases, synthetic oil is the better choice for several reasons:
Needs less frequent changes: Choosing synthetic oil over conventional will cut your oil changes down to about once a year or sometimes every 15,000 miles.
Fewer deposits: While conventional oil tends to leave deposits on engine surfaces, synthetic leaves few, if any.
Ability to maintain thickness: Synthetic oil can keep its consistency at any temperature, while conventional oil thins out at higher temperatures.
Added lubricants: Additional lubricants in synthetic oil help to prevent engine parts from rubbing together.
Should I Try Synthetic Over Conventional Oil?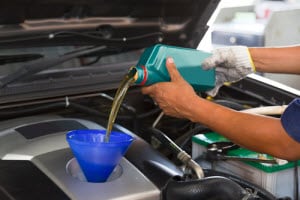 The best way to decide if you should try synthetic over conventional oil is by checking your owner's manual to see what best fits your vehicle's needs. While synthetic tends to be more expensive than conventional, it lasts longer, which is something that should be considered.
Sometimes vehicle owners will make the switch to synthetic the older their vehicle gets since it leaves fewer deposits on the engine. Switching from conventional to synthetic oil is a good way to keep the engine running in its best condition.
Making the switch to synthetic oil also depends on how you use your vehicle. For example, if you're simply commuting back and forth to work every day, conventional oil is sufficient. However, if you tend to make longer trips frequently, you might want to start using synthetic.
Synthetic vs Conventional Oil: Our Conclusion
While it may sound like we prefer one oil option over the other, conventional oil is certainly not bad for your vehicle. Your car may run just fine on conventional oil for the duration of its life span, and that's totally normal!
It all comes down to your vehicle's make, model, age, and use to determine whether you'll need to switch from conventional to synthetic oil. Your owner's manual will give you the best information to answer this question.
Or you can contact our service center at Genesis of Doylestown. Our highly trained and experienced auto technicians will have the best answers for your vehicle concerns and can tell you which oil is best when you're ready for your next oil change. And of course, we'll answer any other questions you might have about your vehicle's maintenance.