During any given day, you've got lots to accomplish. And without your vehicle, it would be hard to stay in pace with your to-do list. That's why it's essential to keep your automobile healthy so that it can continue to carry you along the roads of Doylestown, Chalfont, and Warrington.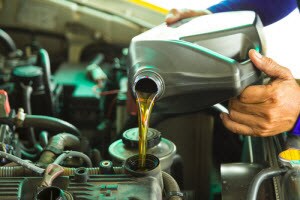 And at Genesis of Doylestown, we're here to help you understand more about the importance of getting routine oil changes. That's why we've created this collection of articles so that you can get an education on the ins and outs of oil change services.
The Importance of Oil Changes
As the heart of your vehicle, the engine keeps you moving over the road without a hitch. But to power such a large collection of different parts, you've got to make sure that your motor stays lubricated and free from excess debris and dirt.
By seeking out regular maintenance for your automobile, you'll safeguard against potential issues so that your car remains by your side for a lifetime.
Whether you need a tire rotation, brake inspection, or anything else, frequent service helps every aspect of your vehicle stay in working order. So, think of your oil change as a health investment that'll keep your car performing at its best.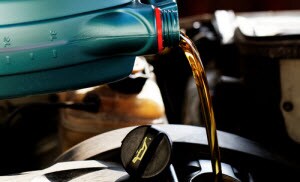 And after a long road trip, scheduling an oil change will also prevent the buildup of roadway particles and dirt. That way, you'll never experience a malfunction in your engine and continue to soar down the street without worry.
Our Oil Change Services
While regular oil changes are critical to the longevity of your vehicle, the process couldn't be easier for our skilled technicians. Each member of our crew comes with all the necessary experience to get every job done right.
And if you happen to be in a pinch, don't fret! You can quickly schedule your next service online or by giving us a call. We'll get you set up with your preferred date and time so that you can mark your calendar with your oil change reservation.
On top of that, our staff offers up rotating specials on a variety of different services throughout the year. So, before you stop by for a visit, check out our service incentives page to see if the procedure you need is included on our list!
Visit Our Service Center Today!
At Genesis of Doylestown, we're committed to providing drivers of Doylestown, Chalfont, and Warrington with top-notch service. So, if your odometer has finally reached the 3,000-mile mark, click through the articles on this page to learn about oil change service near me.
For more information, feel free to give us a call, stop by our service center for a visit, or contact us online today!
Additional Resources: