Routine maintenance is an important part of being a driver and car owner. Whether it's oil changes or transmission services, these routine services are necessary for drivers in Doylestown, Warrington, and Chalfont to keep their vehicle lasting throughout the years.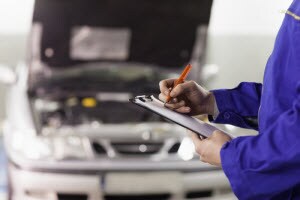 At Fred Beans Genesis, we're here to provide the important resources to help drivers learn all about the important services that their vehicles need, as well as letting them know when they need to schedule these services to get the most out of their vehicle. By following your vehicle's maintenance schedule, you'll be ready to understand the type of service your vehicle requires and when you need to have these services performed. If your vehicle needs service today, schedule an appointment today.
Keeping Up with Routine Maintenance
Since it's difficult to keep track of your previous services, our maintenance schedules are helpful reminders of when it's the time to get your vehicle serviced. You'll even get a sense of the routine inspections, replacements, adjustments, and top-offs that your vehicle requires to retain its condition and performance.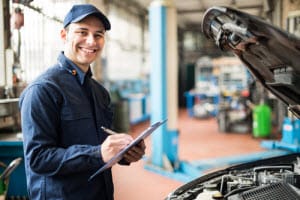 Each maintenance schedule provides an easy itinerary to follow. It's organized based on mileage, so all you have to do is glance at your odometer to know what repairs need to be performed. By following mileage-based maintenance, your car will remain in top-notch condition for many years.
These maintenance schedules can keep you on top of your vehicle's well-being by knowing when to schedule your services, as well as staying ahead of any significant maintenance or repairs your vehicle may need. By keeping up with the recommended maintenance, technicians can discover the beginning stages of a problem and correct them before they become more severe.
How Do I Get Started?
When you're ready to learn about the ways to keep your vehicle lasting, all you have to do is look on this page for your specific model. Click on the model, and read all about the different services and the mileage intervals that they correspond with. You'll be ready to stay ahead of your vehicle's recommended maintenance, and you'll know exactly when to schedule your service.
When you're ready, schedule your service interval with us at Fred Beans Genesis. We're here to help drivers in Doylestown, Warrington, and Chalfont keep their vehicle in pristine condition.