What do you look for the most when you're shopping for a new luxury sedan? Many people are concerned with high quality leather interiors while others want plenty of horsepower under the hood. Then, there are some who want the latest automotive tech at their fingertips. If you haven't bought a new car in a while, you may be surprised at how far automotive tech has come.
For the best in automotive technology, the 2018 Genesis G80 is a great choice. While this luxury sedan also has the luxurious interior and stunning performance so many people crave, it's technology is truly state of the art. Learn more about the 2018 Genesis G80 technology and discover whether or not it's good enough for your standards.
Infotainment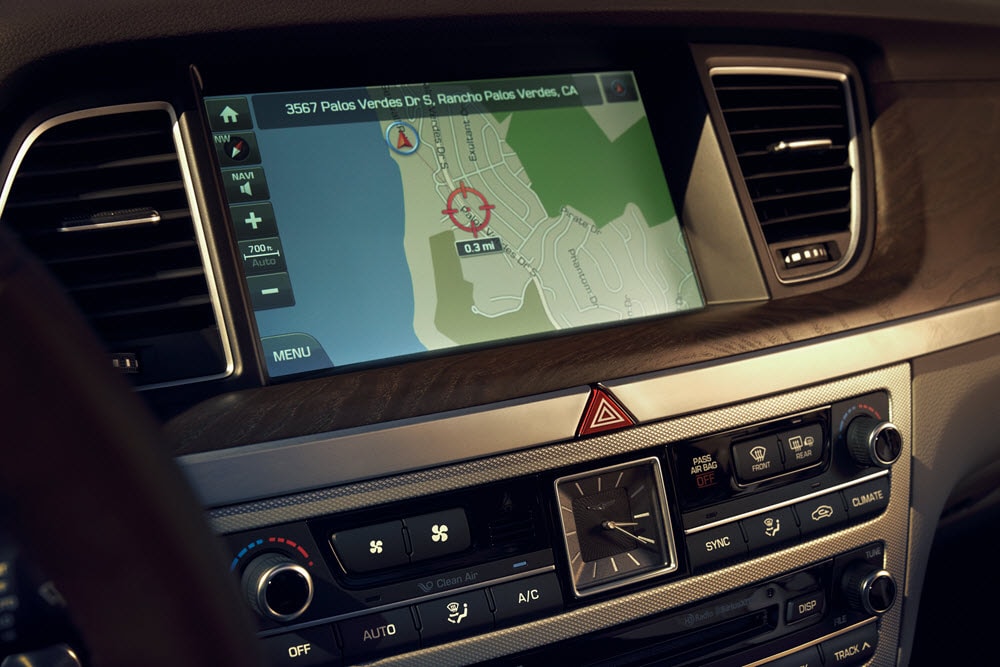 These days, you'll find impressive infotainment systems in the most basic sedans, but the one inside the G80 has a lot more to offer. It comes complete with Apple CarPlay and Android Auto connectivity, so you can enjoy your favorite smartphone apps like calling, music, navigation and more. It even comes with a wireless charging station to keep your smartphone charged while you drive.
That's just the beginning of what this system can do. You'll also have access to SiriusXM features from radio to weather and traffic updates. This system can even give you maintenance reminders and allow you to request roadside assistance. If that's not enough, everything here can be controlled entirely with your voice.
Convenience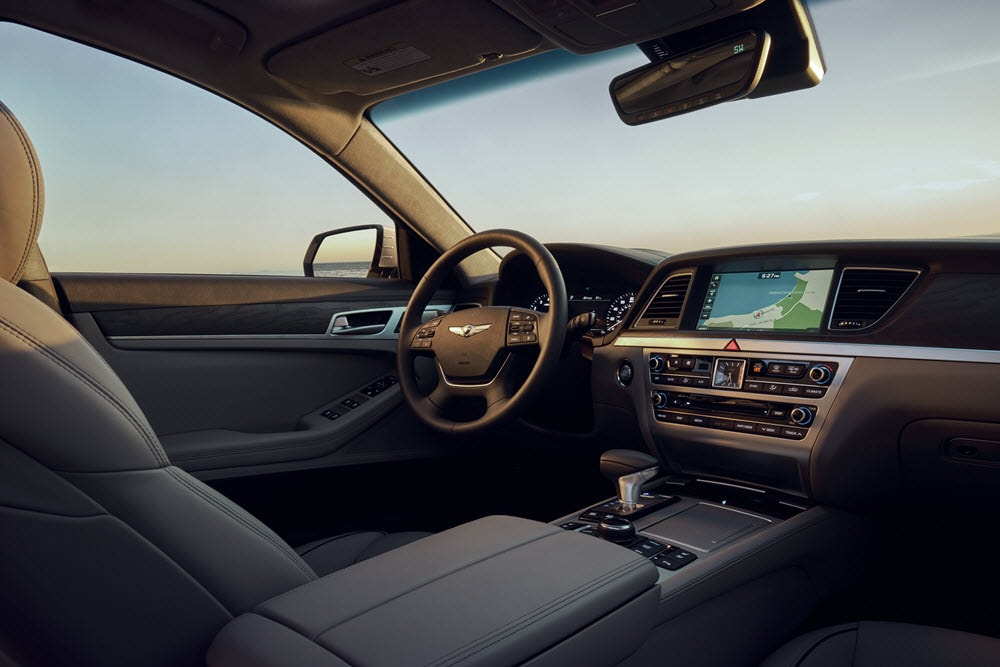 Nothing makes all the advanced tech worth it quite like improved convenience. The Genesis G80 features remote access that allows you to control your vehicle right from your smartphone using the accompanying app. You can start your engine or set it to start at a specific time. Even the climate control can be preset and activated before you step inside. You'll also have remote access to your door locks, the headlights and even the horn.
Safety
Technology isn't all fun and games, however. A lot of the integrated tech in the 2018 G80 goes to keeping you and your passengers safe. This sedan is equipped with some of the best driver assistance features on the market like lane keep assist. This system scans the road for lane markers and alerts you should you drift out without signaling. It can even make corrective steering to get you back in place.
Arguably the most impressive driver assistance feature is the forward collision warning with pedestrian detection. This system scans the area in front of you for imminent collisions with vehicles or pedestrians and alerts you if one is detected. Should you fail to hit the brakes, the G80 can go so far as to apply the brakes for you.
Learn More About the 2018 Genesis G80
This is just a taste of the advanced 2018 Genesis G80 technology. To learn more about what this incredible vehicle has to offer, you'll have to experience it for yourself. Head to Fred Beans Genesis, and our helpful team will be more than happy to show you all the advanced features the G80 is capable of. Visit us or contact us online to schedule your test drive today!