Genesis began as a Hyundai imprint, but spun off into its own brand, making waves ever since. So far, it has two popular sedan models: the G80 and the G90. And both are loved by drivers all across the Doylestown, Warrington, and Chalfont areas.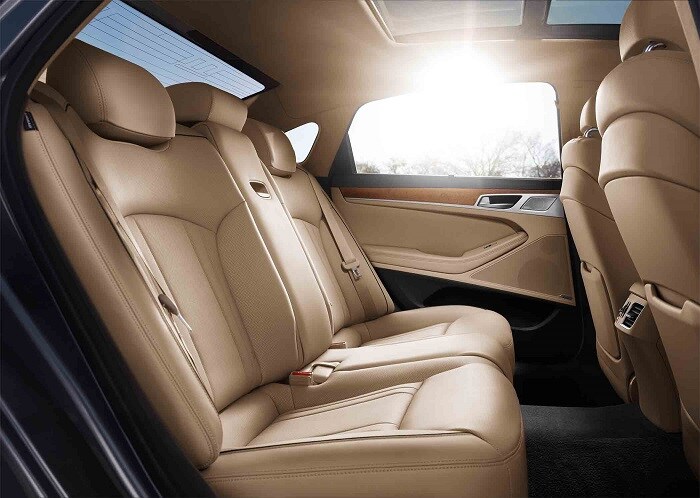 Of course, these two cars are a bit similar in many ways, and it's not surprising that drivers are curious as to which one is the better for their needs. So, we here at Fred Beans Genesis are here to help answer that question. Let's take a look at the features, performance specs, similarities, and differences between these two luxurious sedans, and decide which is best for you.
Genesis G80 vs Genesis G90
Essentially, the difference between the Genesis G80 and the Genesis G90 is rooted in the sedans upon which they're based. The G80 was reworked from the Hyundai Genesis, and the G90 is an updated, revised version of the Hyundai Equus. Both provide a luxurious driving experience, with the G80 being the smaller of the two.
G80 Highlights
Aside from being smaller and thus more economical, the G80 offers tons of room for added features. It's driven by a V6 engine that puts out 311 horsepower and 293 lb-ft of torque via an 8-speed automatic transmission, and its sport-tuned Lotus chassis provides outstanding cornering. Plus, it comes standard in rear-wheel drive, which makes it feel like a sports car, but it's also available in all-wheel drive (AWD).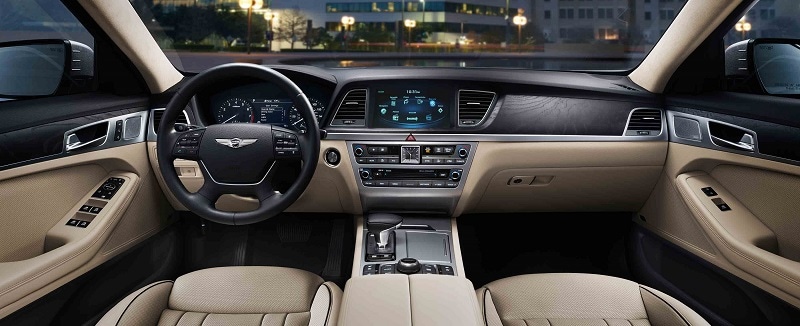 G90 Highlights
The G90 is a larger vehicle more solidly situated in the luxury sector. It offers 5.5 cubic feet more passenger room than the G80, which means you get nearly three inches more legroom in the back seat. It also offers more luggage space, but only about 0.4 cubic feet. Its standard engine gives you 365 horsepower and 376 lb-ft of torque. Like the G80, it's available in rear-wheel drive or AWD.
Where it really shines is in its standard and optional features. These include a power driver's seat that has a whopping 22 ways you can configure it, an infotainment screen that's a full 12.3 inches, a 17-speaker audio system, wireless device charging, 3-zone automatic climate control, and more.
Safety Features
Both vehicles offer Genesis Smart Sense, a suite of driver-assisting features to help keep you more aware on the road. Some included features are…
Lane Keep Assist: If you begin to drift from your lane without using a turn signal, the system will use corrective steering to get you back to your lane center.
Blind Spot Detection: Warns you of a vehicle in your blind spot by flashing an icon on the corresponding side mirror.
Automatic Emergency Braking with Pedestrian Detection: Detects a potential collision with a vehicle or pedestrian in front of you. If you don't react in time, the system can automatically apply the brakes.
Furthermore, both vehicles earned the 2018 Top Safety Pick+ rating from the Insurance Institute for Highway Safety, a highly coveted score that puts them at the forefront of secure vehicles.
Test Drive a Genesis Model Today
Whether you're looking for a sleek and sporty smaller sedan or a large luxury sedan, the 2018 G80 and 2018 G90 deliver. Both are available for drivers across Doylestown, Warrington, and Chalfont at Fred Beans Genesis. So, why not check out both before making your decision? Stop into our showroom and take a test drive today!