Do you remember where you were when you first heard about Genesis? We sure do. The brand is that important-that revolutionary-that the news of its inception will stay cemented in our heads forever.
If you're looking for a Genesis dealership near Warrington, PA, then you've surely found it. Welcome to Genesis of Doylestown; welcome home. Please, feel free to contact us with any questions.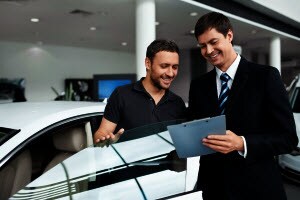 Before we dive into some more info about our dealership, we'll tell you something that might interest you about Warrington. It's the final resting place of Margaret Livingston, a famous actress from the early 20th century's pre-code silent film era. Her best-known role was as "the Woman from the City" in F.W. Murnau's Sunrise: A Song of Two Humans (1927). She died in Warrington in 1984 at 89 years old.
Genesis of Doylestown: Inventory
Genesis Motors certainly didn't exist during Margaret Livingston's lifetime. However, if it had, she just might have driven a stylish Genesis G80 or an elegant Genesis G90. Here's a closer look at our vehicles.
Genesis G80: The G80 is a luxurious yet affordable entry point to the Genesis lineup. Test drive it here.
Genesis G90: The G90 is Genesis's flagship sedan, and for good reason: performance, style, design, etc.
Genesis G80 Sport: Starting with the 2018 Genesis G80, you can upgrade to the exciting Sport trim for tuned-up engine power, ultra-responsive handling, and a generally top-of-the-line driving experience.
There are two simple ways for you to browse our Genesis inventory at your leisure. First, you can do so on your computer, right on our website. If you choose this route, you'll find all different types of helpful resources, including reviews, comparisons, specifications, photographs, e-videos, price alerts, and more.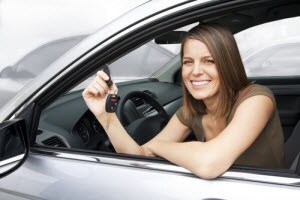 Or, you can stop by our showroom and talk to one of our courteous Genesis representatives. These live assistants will take you through and answer any questions that you might think of, regarding everything from engine options and body paints to technology features and safety systems. They're here for you!
Automotive Financing near Warrington PA
When you feel like you're ready to take that plunge, you'll discover that it's not that much of a plunge at all! Why? Because our team of experts will turn the entire automotive financing process into a simple, streamlined, and hassle-free experience. They'll work hard to ensure that you get the best rate possible.
We particularly encourage you to fill out our online application to get pre-approved for a loan or a lease. This way, you'll save yourself tons of effort down the road. One of our guys or gals will look at it and get back to you as soon as they're ready to take the next step. No games. No gimmicks. No problem. Wow.
Learn More About Your Local Warrington PA Genesis Dealership Today!
If you live in Warrington (or any of the surrounding Pennsylvania communities), then Genesis of Doylestown is the best place for you. Get in touch with us right now to test drive any Genesis vehicle of your choice.