When you're driving your new Genesis vehicle through the streets of Doylestown, Chalfont, and Warrington, you don't have time to worry about what pesky dashboard light is going to turn on and ruin your day. It's bad enough knowing that there's a problem with your vehicle, but not knowing what the problem is not only adds more stress to the situation but could be potentially dangerous.
At Fred Beans Genesis, we don't want you to be unprepared should a situation like that arise. That's why we've put together these handy dashboard light guides for all your favorite Genesis models. Be sure to check out the various guides on this page and learn more about what our dashboard light guides can do for you.
Warning Lights vs Indicator Lights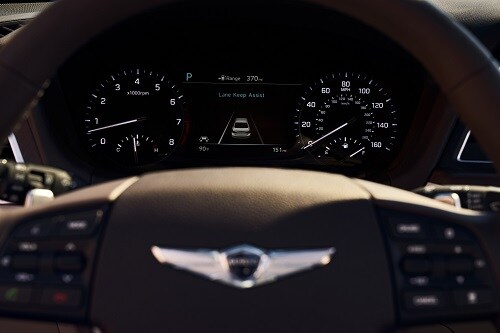 If you see one of your dashboard lights come on, you don't have to panic every time. Some of the lights don't even indicate any problem at all but rather act as an indicator that one of your Genesis' numerous features have been activated. These lights are usually cool colors like blue or green, so that's generally a good rule of thumb to go by if you're unsure.
When the light is a warm color like yellow or red, however, it means you have a problem. The problem may not be all that severe depending on the light, so it's important to know how to react. Fortunately, our dashboard light guides go over that as well. For example, if you see your brake warning light on, it doesn't necessarily mean you have a brake failure. You could've just left your parking brake on.
Service Center at Fred Beans Genesis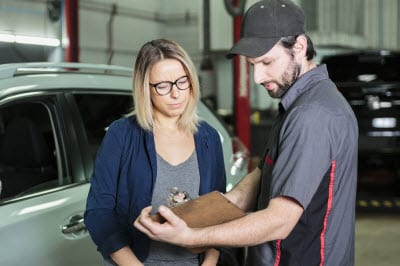 If any of the dashboard lights on your Genesis warrant professional repairs, the service center at Fred Beans Genesis is your best bet. As part of the Fred Beans family of dealerships, we are dedicated to providing the premier customer service you deserve. That's why we've outfitted our service center with all the latest auto repair technology and staffed it with highly trained Genesis experts. When you come to use for maintenance, you can always count on a quick and quality service.
Visit Fred Beans Genesis
Don't forget to look through our dashboard light guides on this page to become an expert on your Genesis. If you find that you need repairs or anything else automotive, Fred Beans Genesis is always happy to help. Schedule a service appointment online today.